We proudly carry on a family tradition in mapping that began in South Arkansas by T. P. Smith.
T. P. Smith started his career in mapping in 1959 by acquiring the rights to an outdated plat map of Dallas County, Arkansas. Before this time, he had pursued several various business ventures related to mapping, including buying and selling timberlands for Anthony Brothers Lumber Co, sand and gravel distribution, and real estate. These ventures, though not lacking in merit, led to his interest in creating a county land ownership map that would display the names of land owners, along with property boundaries and acreage amounts. Working alone using nothing more than a drafting pen and a protractor; production was very slow at first.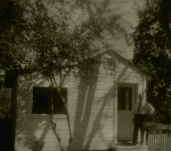 After many long hours of hard work, dedication, persistence and perseverence, several counties in South Arkansas were made available for distribution.
T. P. Smith's plat maps proved to be a valuable tool for several land related businesses in the area and beyond. The word slowly spread about these new maps, which eventually brought an influx in customers. Continued growth in the timber industry, agriculture and real estate, coupled with oil and gas exploration in South Arkansas were all major factors in the growth of map sales. The need to quickly reference tracts of land in specific areas made having a good accurate plat map a necessity. As demand for land ownership maps continued to grow, family members were brought in and trained in platting, drafting and sales, making it a family run business. The 1971 discovery of the Chalybeat Springs oil pool in Columbia County, sparked an even greater interest in oil and gas exploration, leading to an enormous spike in map sells that gushed forth until the mid 1980's. It is an undeniable fact that T. P. Smith remained completely dedicated to the growth of his mapping business until his passing in 1990 at age 77. He was an asset to his community and left behind a rich legacy of both family and mapping.
Over the last fifty years, more than 100 different counties and parishes have been drafted in Arkansas, Louisiana, Mississippi and other states as well. Many of these maps have been updated too many times to count. With over 50 years of experience in map production, it is a well known fact that the Smith family knows mapping well and will continue to excel in producing some of the most accurate, professional and up-to-date land ownership maps available anywhere.